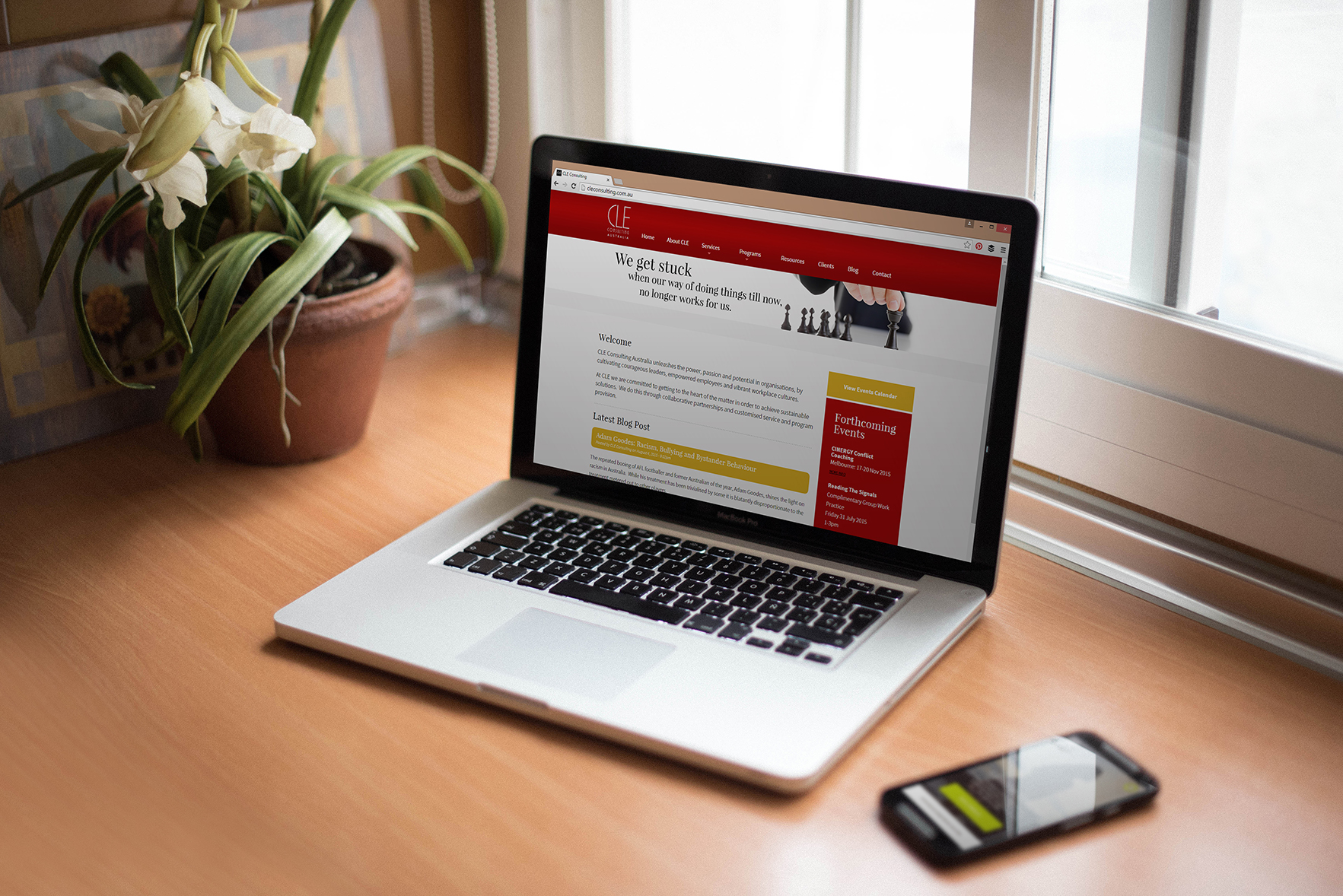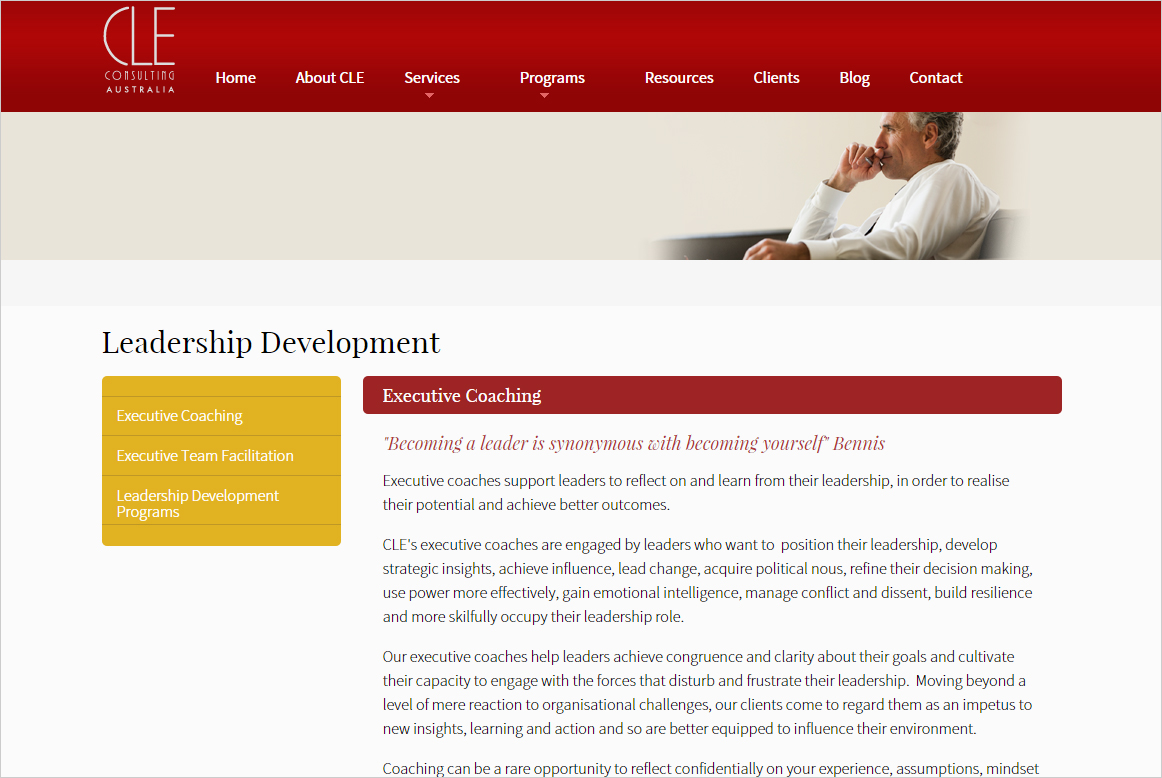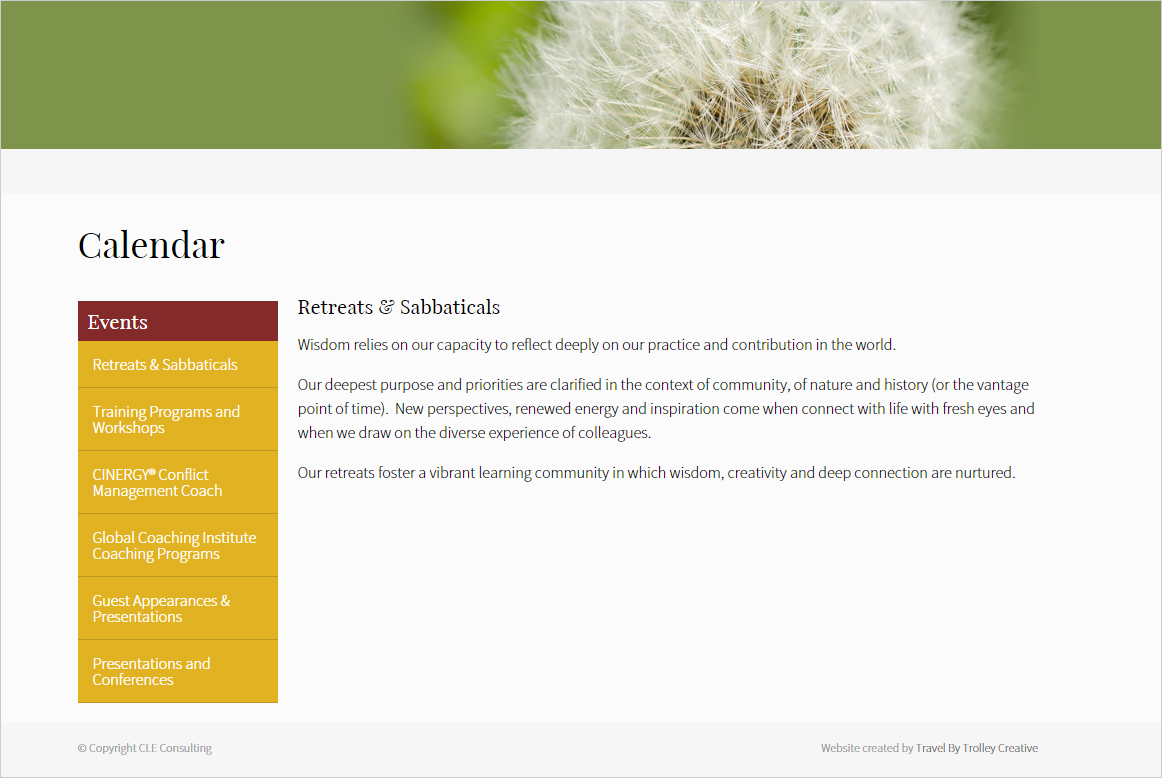 CLE Consulting Website Design & Development
PROBLEM:
CLE Consulting approached us on recommendation from one of their other clients. They wanted a professional opinion on their existing website and recommendations for moving forward. CLE weren't sure their existing website was best suited for moving forward and the growth they had in mind. They were also having trouble with their previous designer/developer and getting them to update their website. Moving forward, they wanted to be able to update their own website.
CLE Consulting are a multi-disciplinary team with combined expertise in organisational development, learning and development, alternative dispute resolution, psychology and psychotherapy, OH&S and legal.
SOLUTION:
We performed a thorough website audit of CLE's existing website and determined that they would be best served with a brand new website built on top of a content management system that could be utilised by them to update their website. We also refreshed the branding after consulting closely with CLE regarding what the company stood for and the direction they were heading.