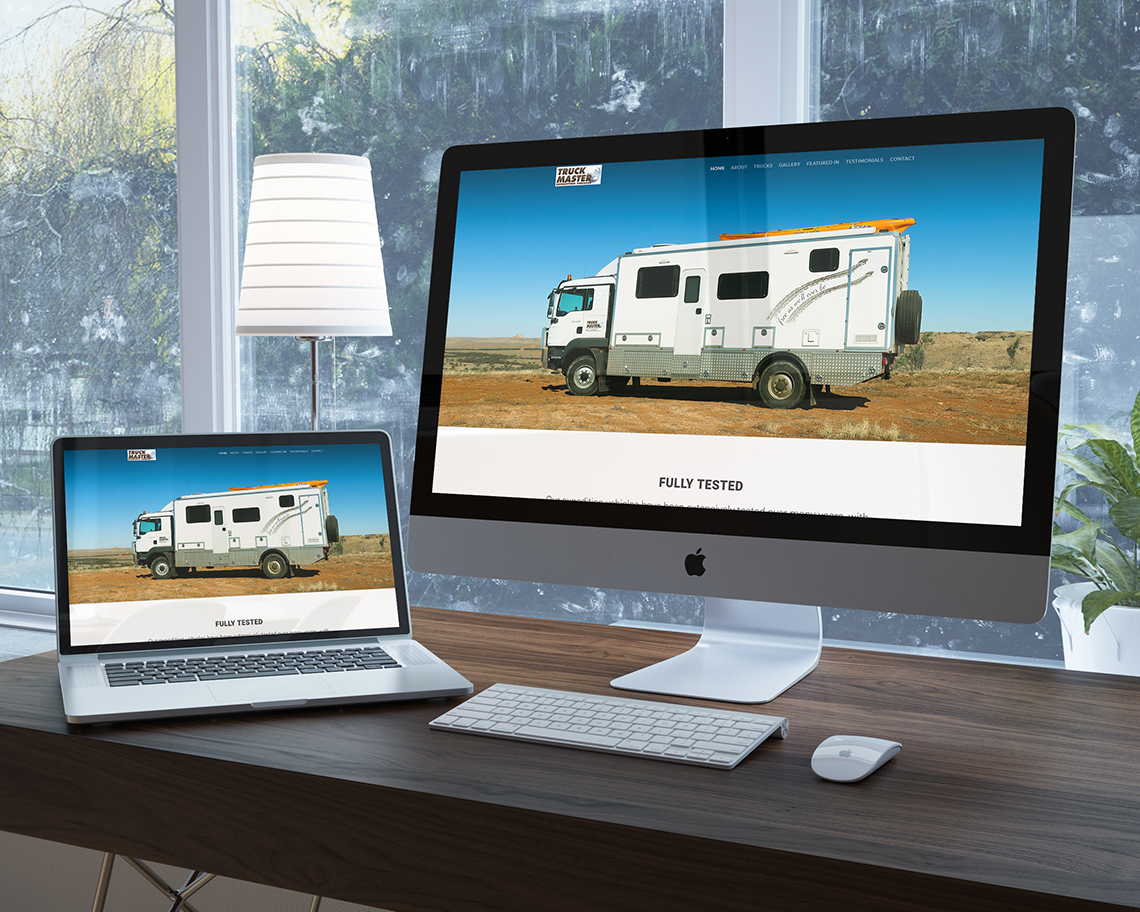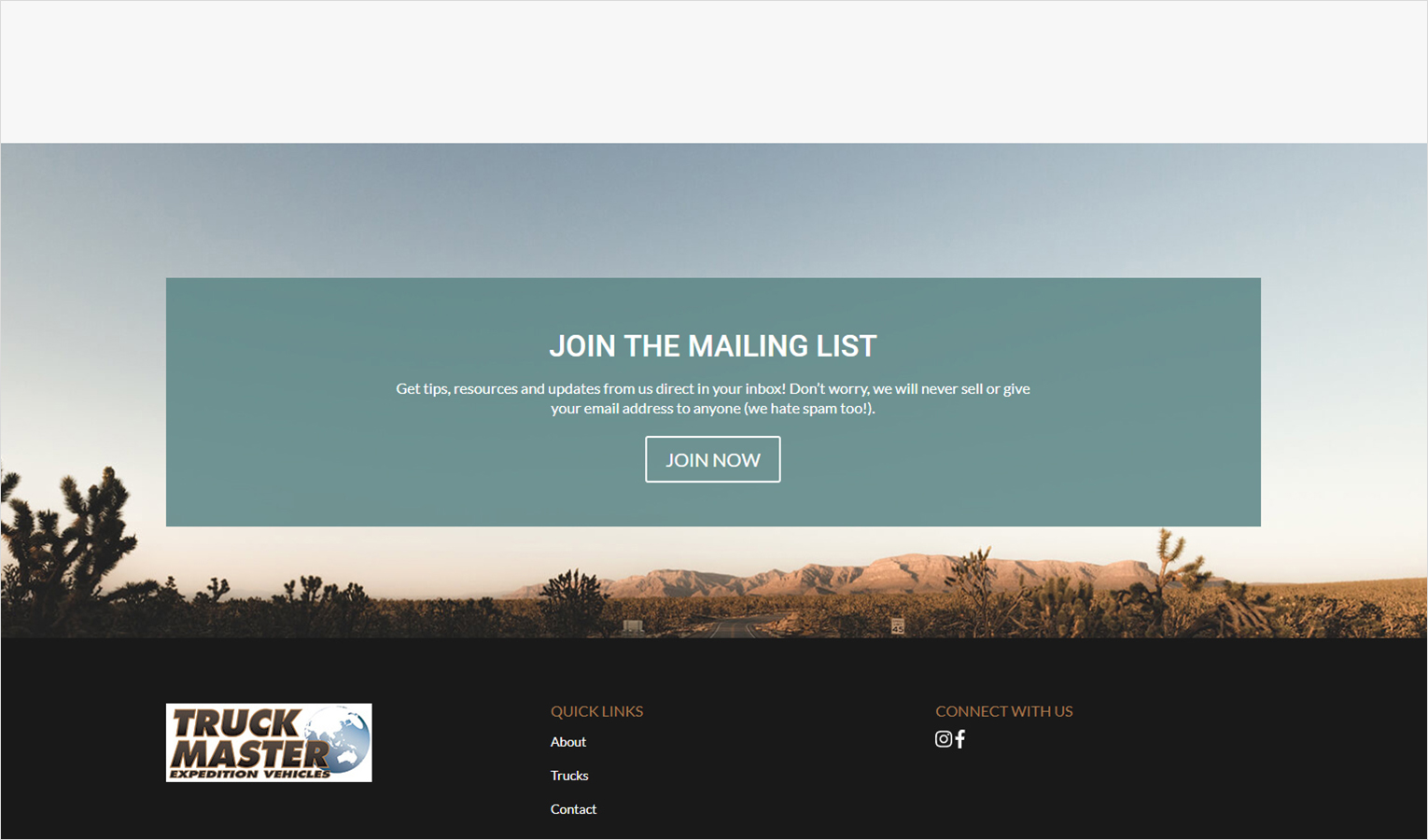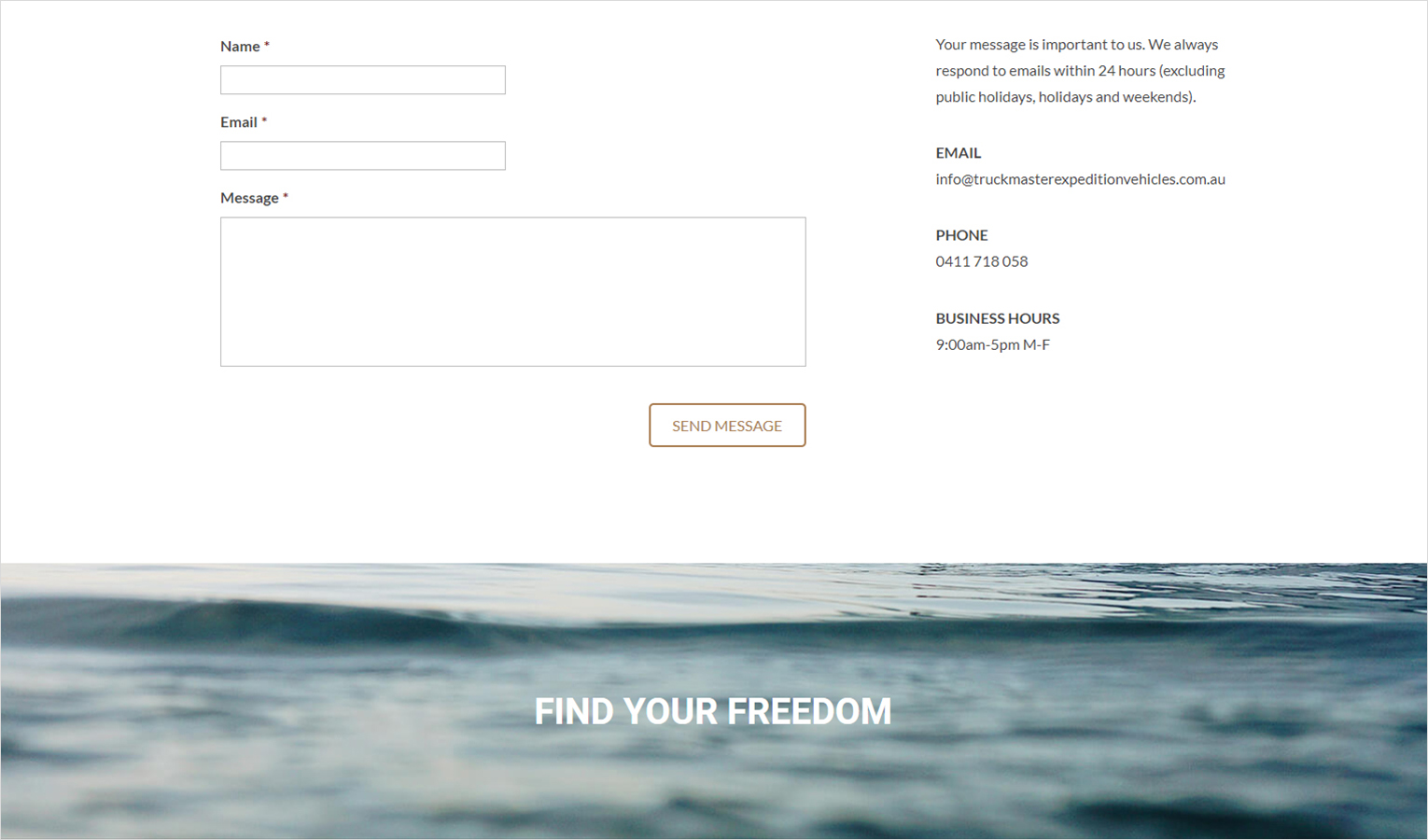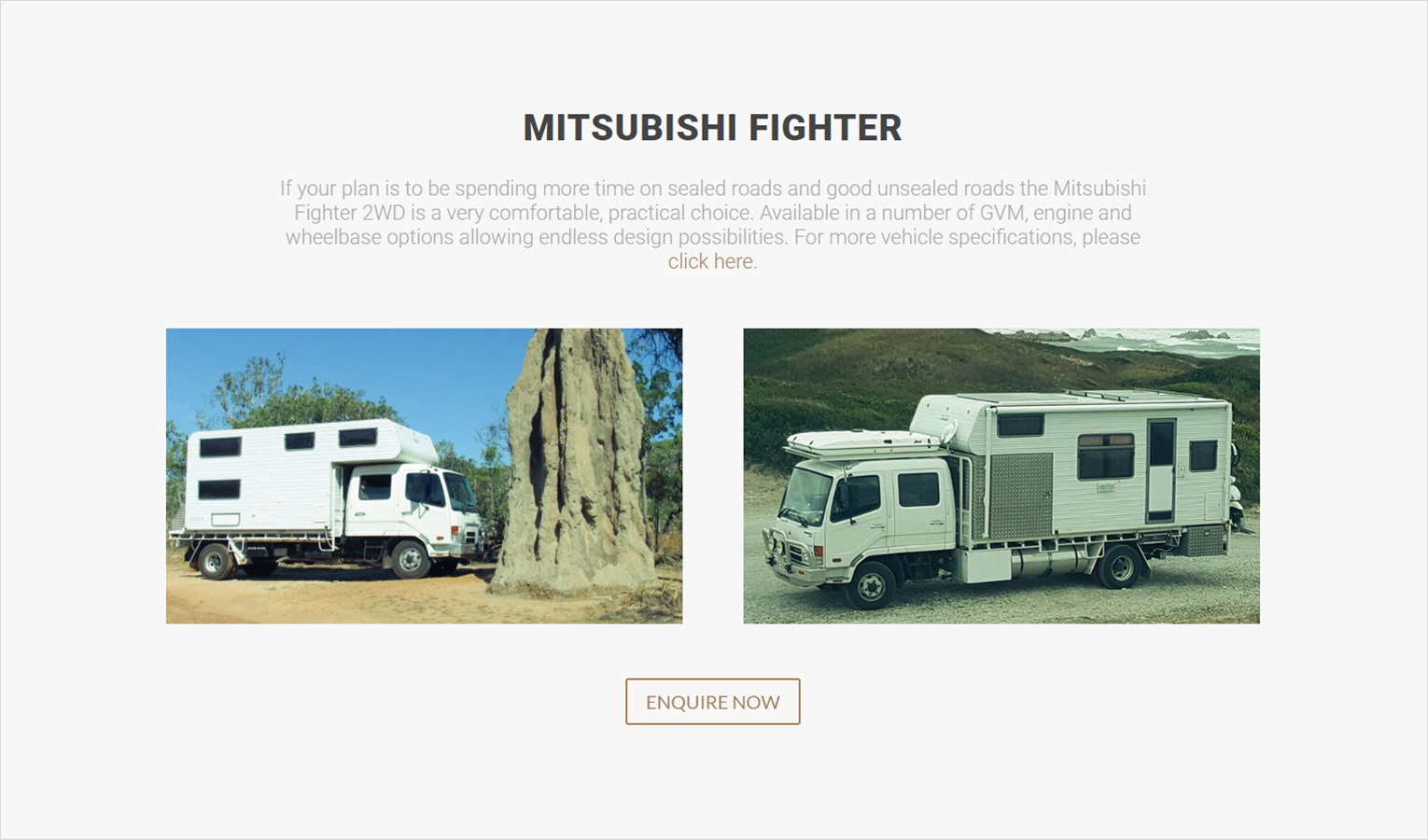 Truck Master Expedition Vehicles Website Design
PROBLEM:
Truck Master Expedition Vehicles are expedition vehicles designed in Australia for the harsh outback conditions. Truck Master approached us through a recommendation to develop a website for their online presence.
SOLUTION:
After researching similar businesses in this space and through consultation with Truck Master, we set out to design a website that made Truck Master stand out from the rest. We used the major selling points of the Truck Master Expedition Vehicles to inspire the website design. Using photos supplied by Truck Master and graded by us to stand out, we set the look and feel to match the rugged, harsh outback whilst also hinting at a modern design aesthetic which matched the internal look and feel of the trucks.
The website features images of the trucks in the conditions they are built for to help provide proof of the product in action. We married this all together with simple bold headings using terminology that speaks to the target audience. The website was built on WordPress so the client could edit their own website.