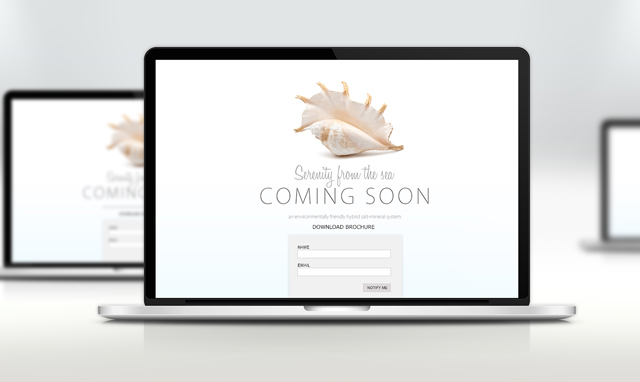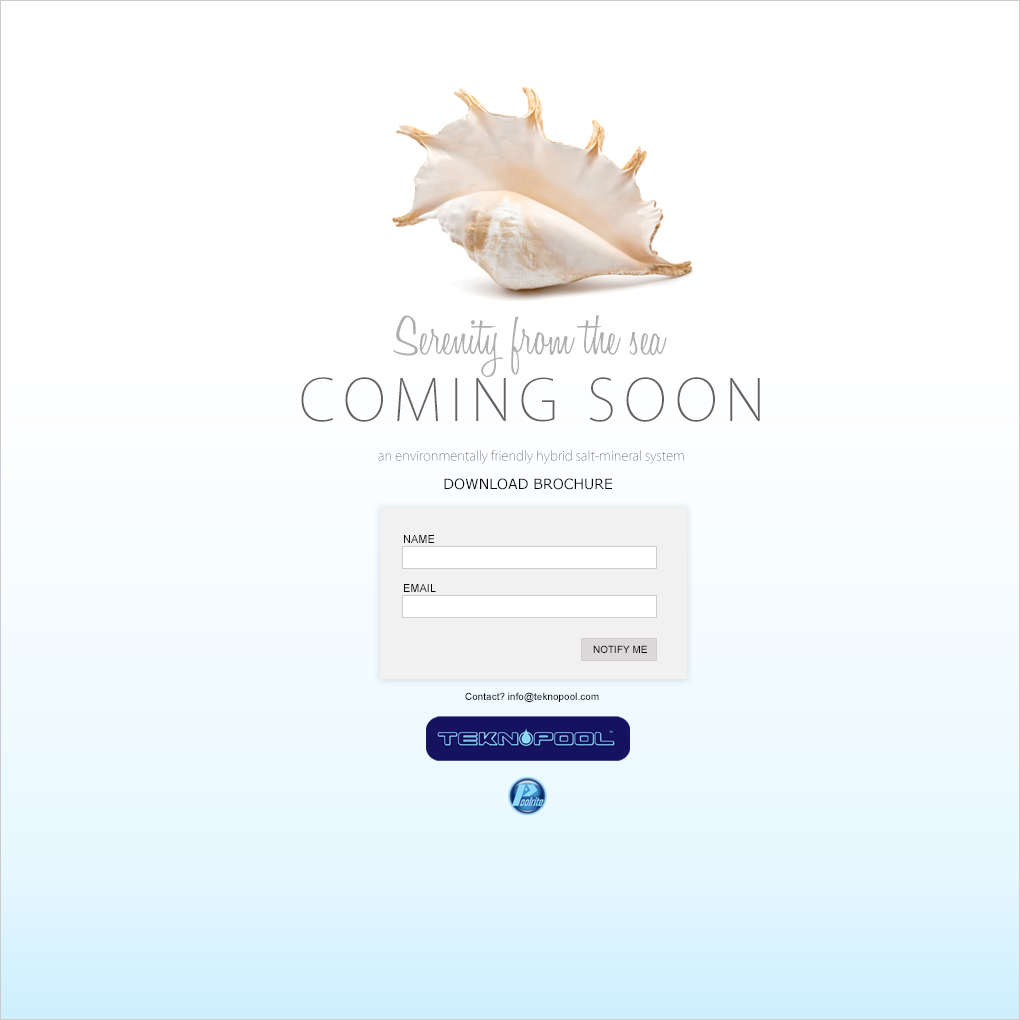 Teknopool Coming Soon Page Design
PROBLEM:
Teknopool is an environmentally friendly mineral system for pools. Poolrite Equipment were launching this new system and approached us to build a new website however they needed a "Coming Soon" page in the meantime to capture details of interested customers who may come across the product at various exhibitions, conventions and through sales calls from the company's sales team. Poolrite charged us with coming up with a concept for the branding and a "Coming soon" page while we built their website.
SOLUTION:
We conducted thorough research into the industry to see what other market players were doing with similar or other systems of a similar nature. We worked closely with Poolrite to position the product as a natural product that delivers peace of mind. To do this, we combined natural ocean elements with calm, relaxed beach colours to create a light and airy design. To capture potential customer details, we added an opt-in form with a brochure to the page.