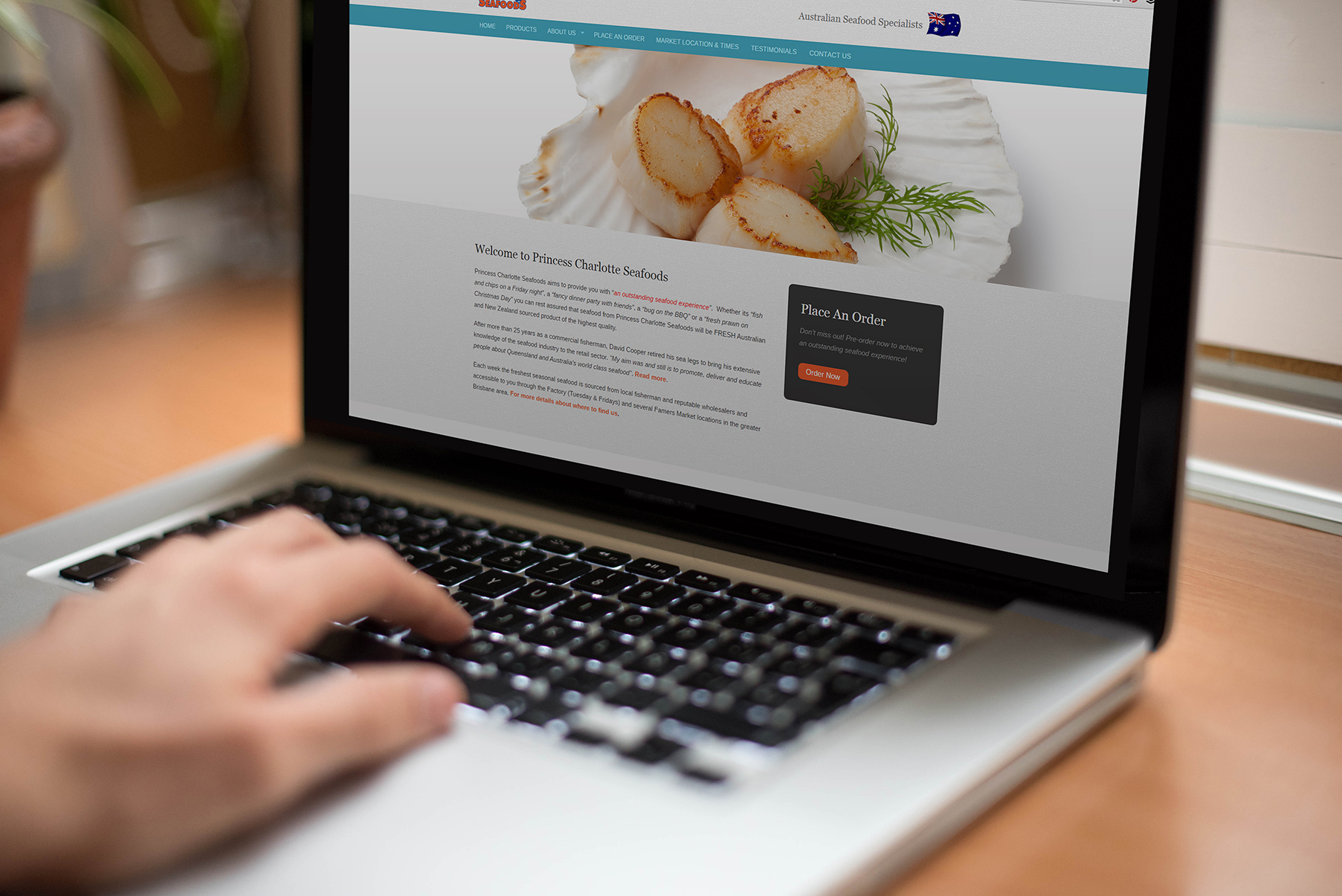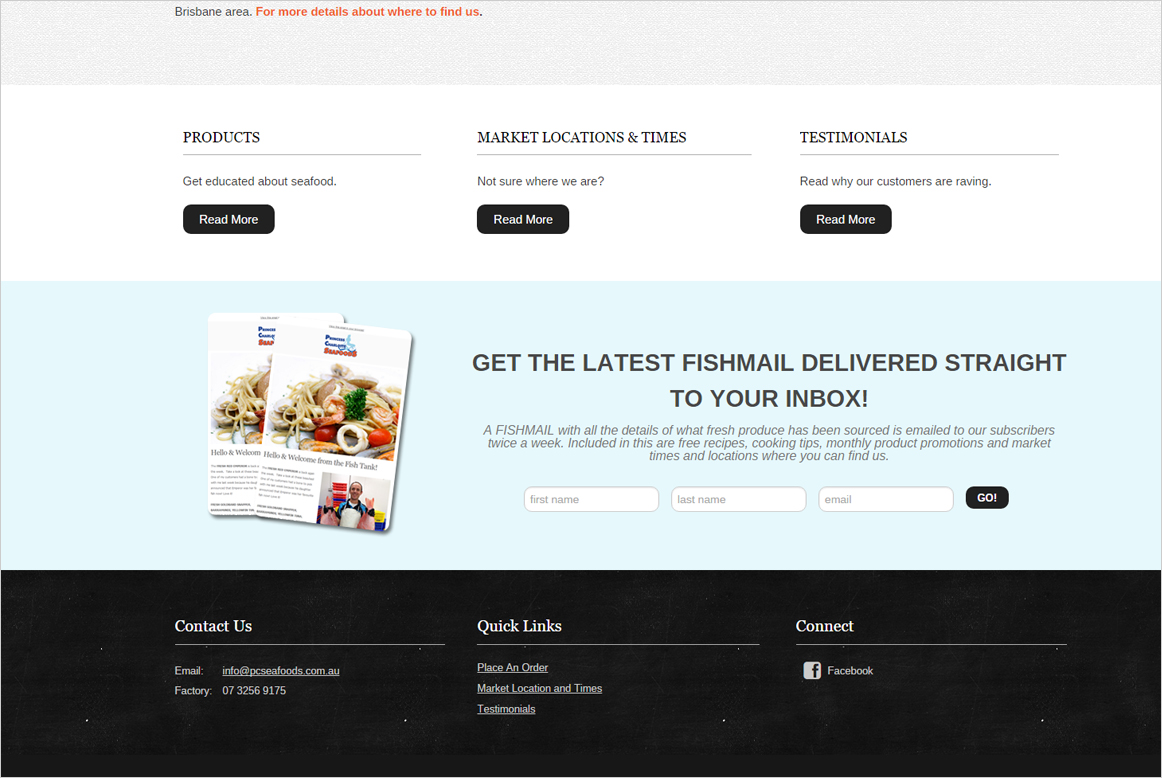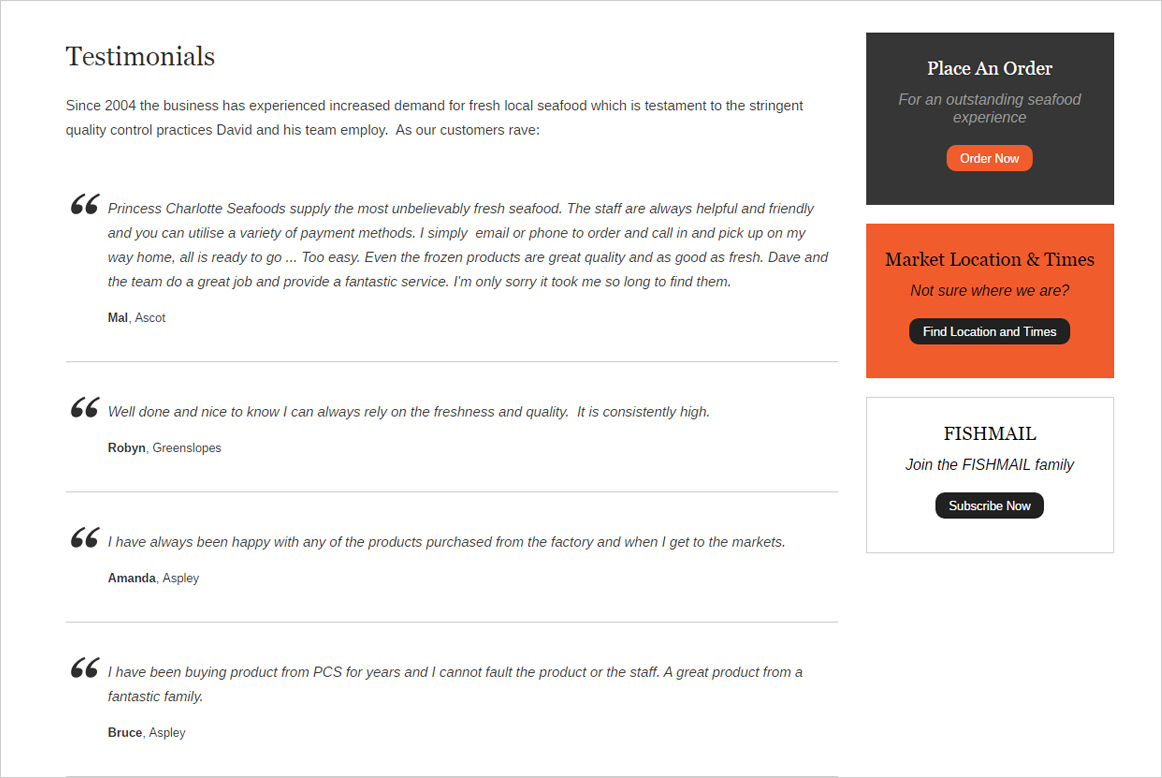 Princess Charlotte Seafoods Website Design and Development
PROBLEM:
Princess Charlotte Seafoods wanted a more modern website for their business. Their previous website was dated and hard to use. They wanted a website that would better capture their brand and provide additional information for customers that would drive them to their business. They also wanted to be able to update their own website.
SOLUTION:
We developed a brand new WordPress website with modern design touches, utilising seafood inspired colours that stood Princess Charlotte Seafood out from the rest of the market. We used high quality, styled graphics to appeal to viewer appetites. We supplied an easy to use website that Princess Charlotte could use without hassle or without too much upfront learning that they could also update themselves as they needed.