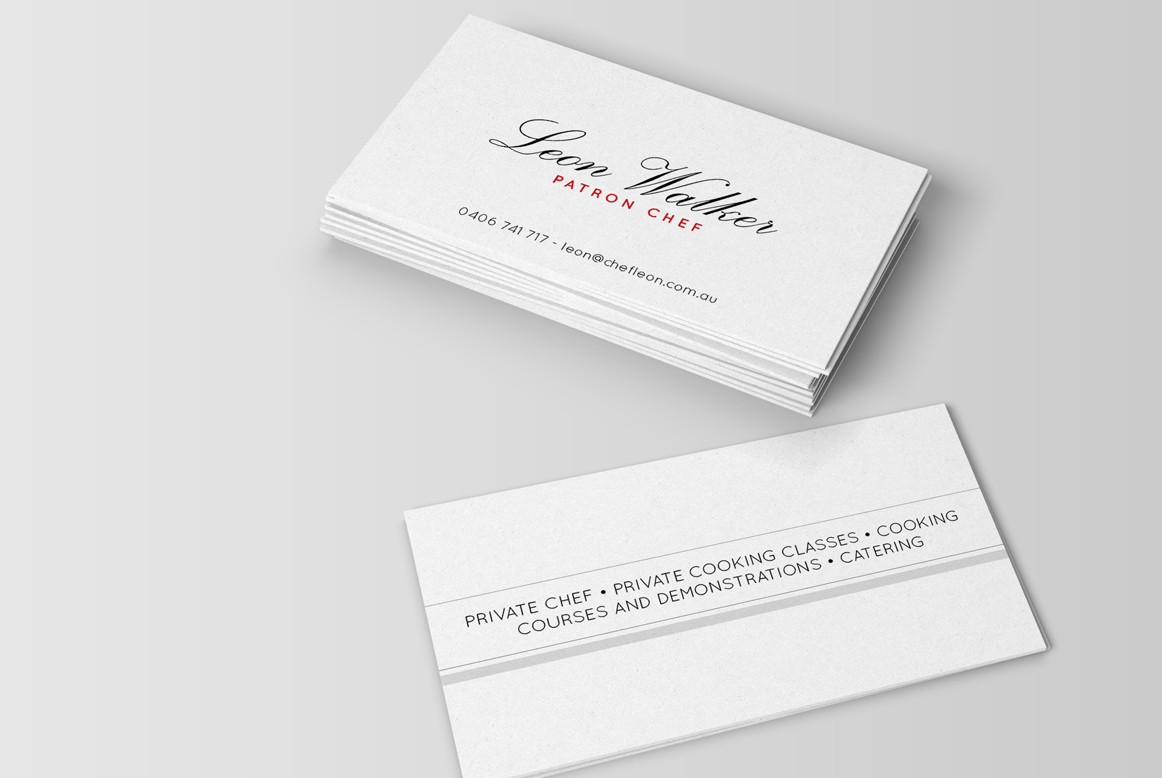 Leon Walker Business Card
PROBLEM:
Chef Leon Walker decided to branch out on his own with his own business as a chef. He needed a business card to approach potential customers with. He didn't want anything fancy or out there, just something simple but high-end.
SOLUTION:
After consulting with Leon regarding his business and the direction he would like to take it in, we created a business card that was very simple. We used white to bring a luxury feel to the card. We reduced the content of the business card down to the bare bones essentials for this minimalistic design.