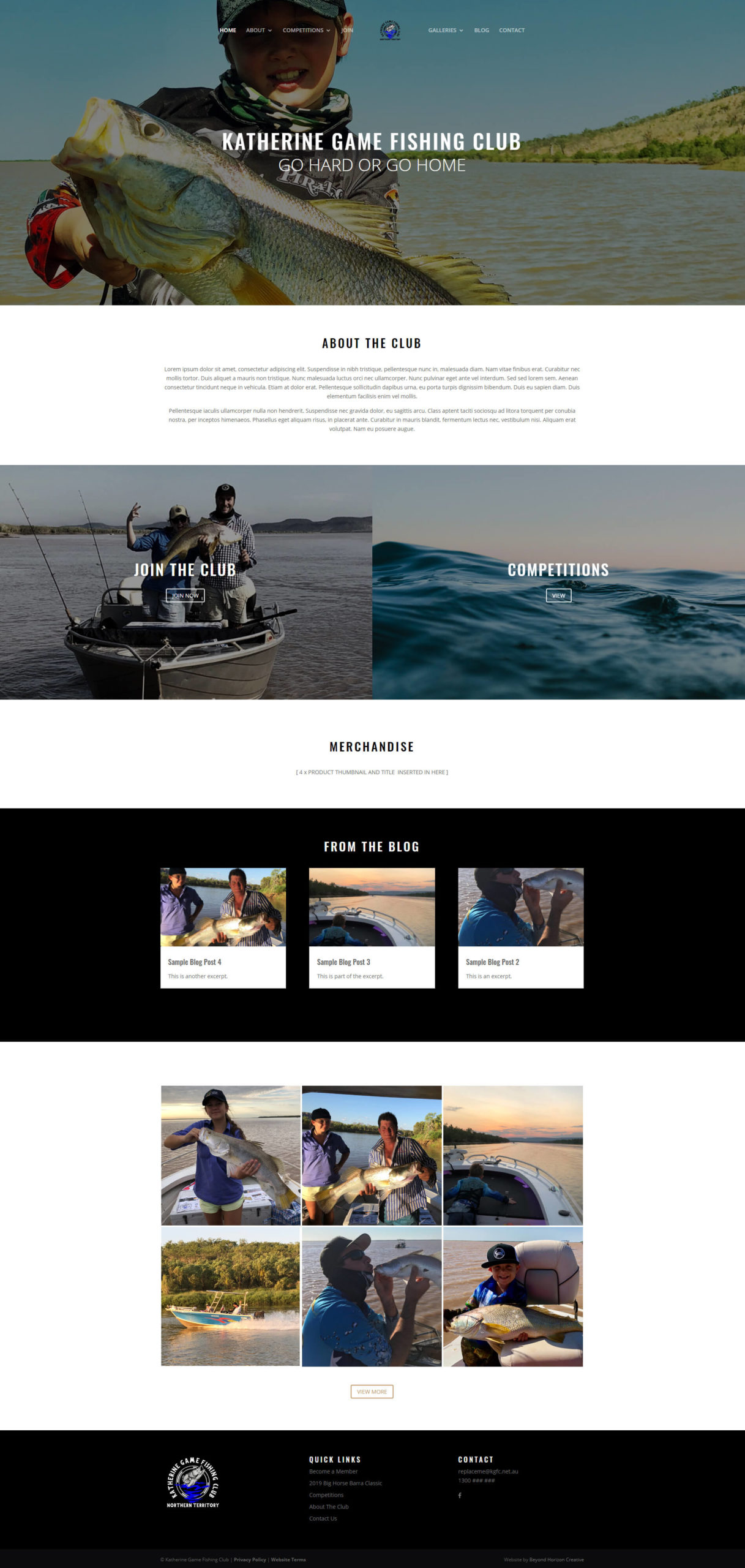 Katherine Game Fishing Club Website
PROBLEM:
Katherine Game Fishing Club approached us for a new website. They had been having trouble contacting their existing website developer and then when they did, getting their work done on time. The developer had gone MIA and the club needed to get their website up and running for their famous fishing competition.
SOLUTION:
We had an initial consultation with the client to discuss the direction they would like to take their business in and used this information to inspire the design. They wanted a website that made them stand out in the Northern Territory. We researched the competition and even looked at what other business overseas were doing for their club websites. We weren't impressed so we created a design from scratch that's like nothing else done in the fishing club industry. We put our focus on visual imagery to attract potential members and to represent the wild ride that is fishing in the NT. The website ties in visual imagery with earth and bush tones to represent the rugged nature of the terrain and the extreme nature of fishing in the Northern Territory. The website is built on WordPress so the client could edit their own website. The website is currently waiting on content before going live shortly – client permission has been sort prior to displaying in portfolio as we were too proud of our work to keep this hidden!