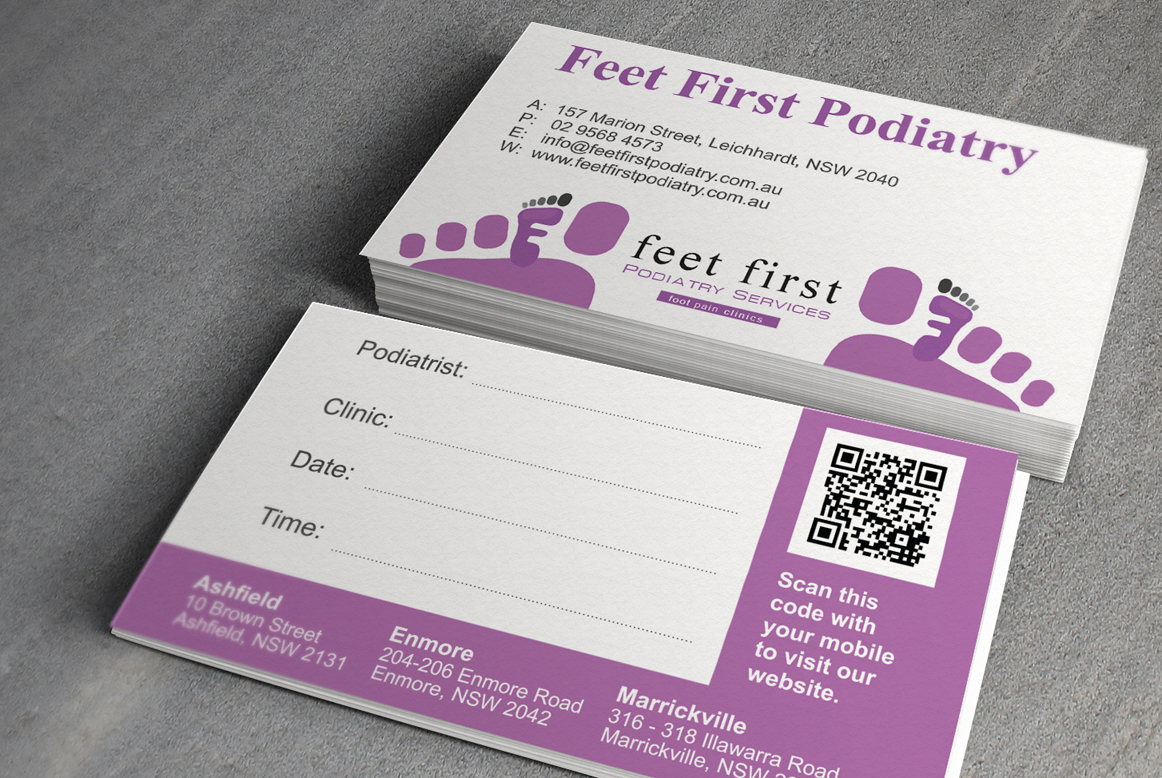 Feet First Podiatry Business Card Design
PROBLEM:
Feet First Podiatry required a business card designed to match their recent rebrand.
SOLUTION:
We took the style guide from a previous designer, suggested a few tweaks to the logo and branding to better suit the client and then created the business card. The card features a section for recording appointment dates and times and a QR code for quick website access.