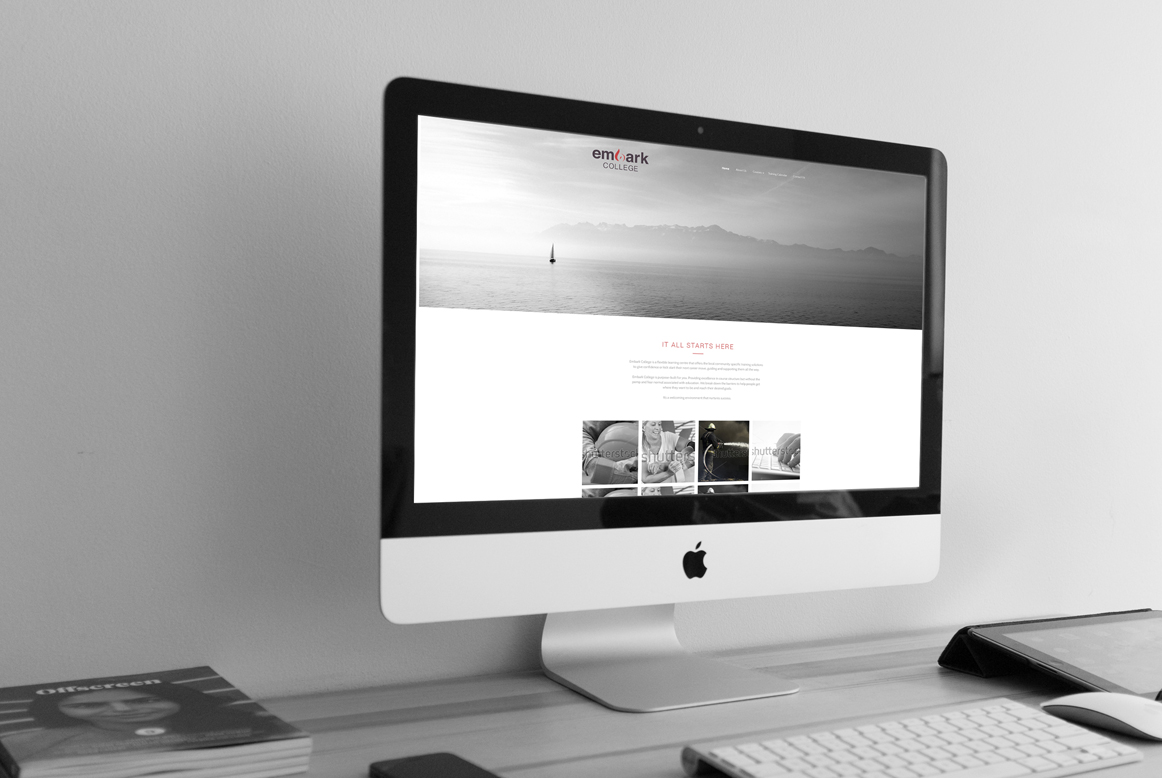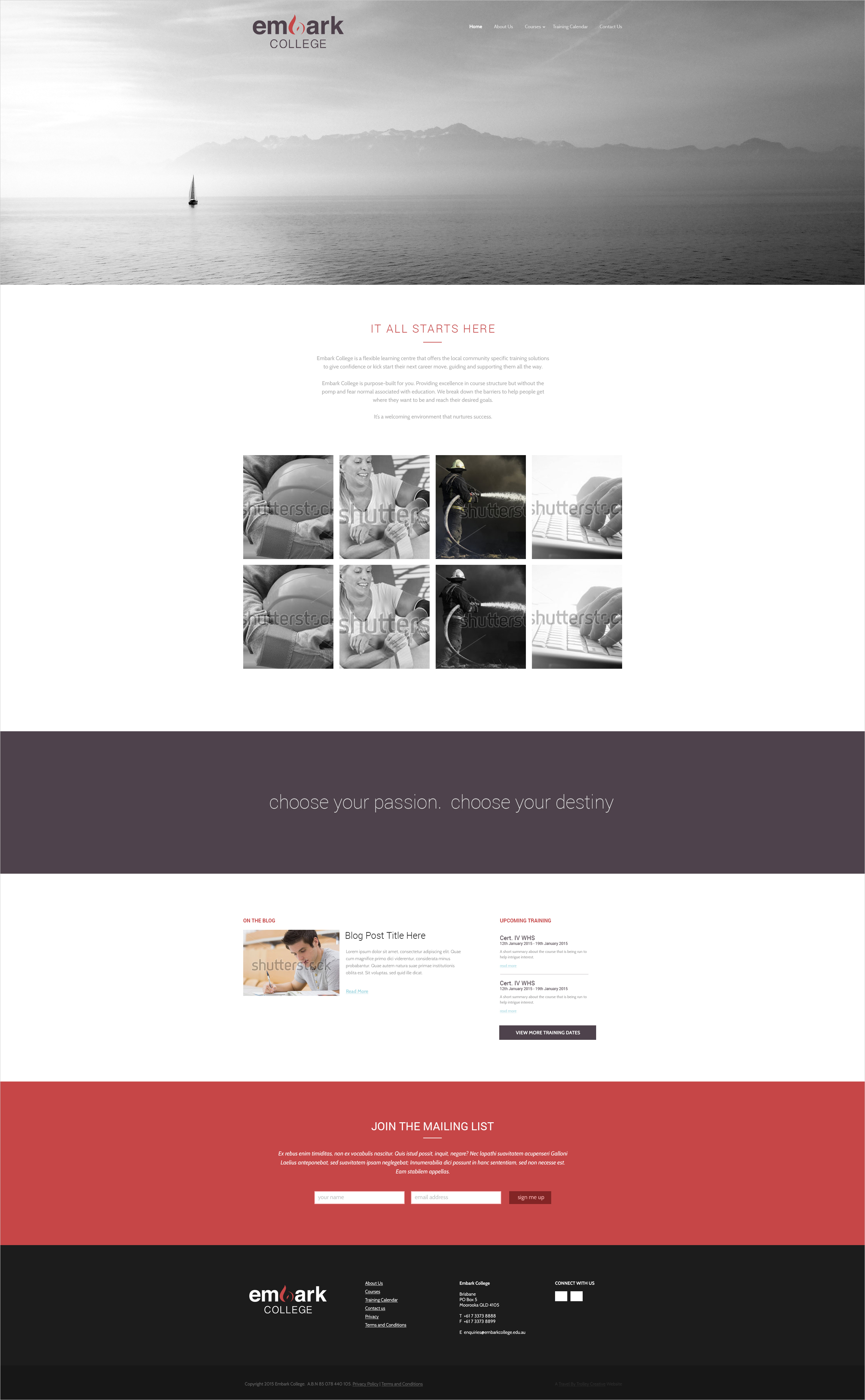 Embark College Web Page Design
PROBLEM:
Embark College are a new player to the short course/government recognized training space. They wanted to build their online presence to appeal to a younger market who wanted to improve their education. They didn't want to look like a university or like most other training organisations in their space.
SOLUTION:
After conducting some thorough research into other players in the same market and initial consultation with Embark College, we decided to take a visual and modern approach to the look of their website. We took their brand colours and combined it with symbolic images and a positive and motivating tone with their content.