We design beautiful, hardworking mobile-friendly website to get your business online that uses a proven strategy to generate leads and new customers. Unlimited pages, mailing list integration, social media plus more. Unlimited tech support, free software upgrades all at a fixed affordable price.
Strategy Based, Professional Design
Beautiful websites designed and built with a smart strategy to attract new customers, capture new leads, drive more sales and deliver measurable results.
Unlimited Tech Support
No bills for tech support. Call or email any time you need, even 50 times a day without the fear of a bill.
Unlimited Revisions
We want to make sure you're completely satisfied with your website so we've introduced unlimited revisions for all our websites. We're not happy unless your happy.
Free Software Upgrades
Never pay for software updates again. All websites come with free software upgrades to give you the latest features and to protect from hackers. Free software upgrades as they become available to keep you up-to-date and enabling you access to brand new features.
Security Protected
To protect your investment and keep your website out of the hands of annoying hackers and other people with evil intent on their mind.
Mobile-Friendly, Responsive Design
Works on any device, anywhere.
A mobile-friendly website so you'll rank better on mobile searches and allow your customers to find out about you while they are on the go from any mobile device.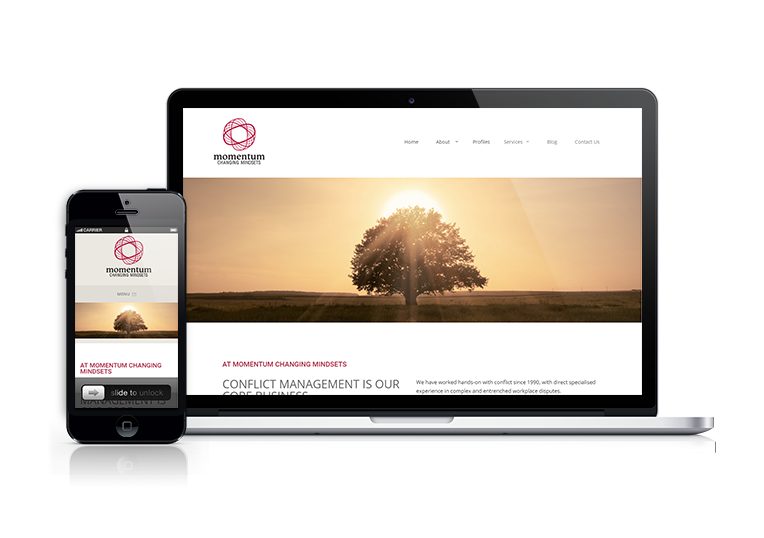 You tell us how many you'd liked designed for launch and we'll do them. You can easily add more yourself later if needed.
We'll add all the tools you need from mailing list sign up forms to dedicated landing pages to direct potential subscribers to. Not sure if you need this? We're here to help – if it's right for your business we'll be sure to let you know. It's also optional.
Publishing Platform (Blog)
Boost your website traffic and brand awareness by using content marketing to your advantage. Publish your own articles, how-to's, news, videos and anything else you want direct to your website on a blog. Great way to keep in touch and engage with your website return visitors as well as attract new ones.
Cover photos and backgrounds produced to match your new custom designed website plus tools for people to share pages and images from your website on social platforms getting you better exposure and brand awareness.
Design and setup of a newsletter template to match your new branding.
Need shopping cart, membership site, events, calendar type features?
We do those and much more! Simply mention it when you get in touch with us and we'll do the rest!
SEO Tools
Tools to help you improve your search engine ranking so your website can be found more easily and perform better for you.
Forms
So people can email you direct from your website instead of waiting to get home and open their email client and potentially forgetting as a bonus, create as many forms on your website as you need.
Automatic Backups
To dropbox/google drive or other location so you'll have a way to restore should you ever need to (let's hope not).
Training
PDF Training guide or an in-person/skype training session so you know how to use your new website. Valued at $250 but included for free.
"There are web designers and there are web designers. We were nervous about trying to find a reputable business, in amongst the sea of operators in this industry that would listen to our needs and develop something we could afford. The website Stacey designed and developed for our company has turned heads for us. We have had some amazing feedback from new and existing customers and suppliers since we launched. The quality and presentation of the website further demonstrates our professional approach to our business operations. What we loved most was that she listened and she is reliable! Stacey kept the communication lines open! She was also creative yet practicable! Our business was her business! We also loved the care and connection Stacey maintains with her clients during and after project completion. We would absolutely recommend Stacey and already have!"

Kim Cooper
Princess Charlotte Seafoods
"Stacey was wonderful to work with. Her innovative ideas made such a difference to the 'look' of our website and we are thrilled by the final outcome! We were also impressed with her patience and suggestions when we were being such indecisive clients. Now that we've got our website completed, we feel great about our business. Getting our website redesigned has improved our marketing, will help make us look even more professional and improve our clientele. We wouldn't hesitate to recommend Stacey!"

Nicola Sutton
Momentum Changing Mindsets
"Stacey has a breadth of knowledge across many areas combined with an amazing sense of practicality. She delivers on time and on budget or below and always flags when there's a potential issue. You are a gem Stacey! I am looking forward to the next project with her! I've already recommended Stacey and wouldn't hesitate to do so again! I have been delighted by the phone call that I've received to thank me."

Kerry Hannah
Marketing Manager (Former), Battery World
"I would absolutely recommend Beyond Horizon Creative! Stacey is very easy to work with and no request is ever too big. She has the knowledge and experience to assist with any task required. We feel our website has been managed well and feel secure that any changes or additions are simple and straight forward!"

Rachael Duffield
National Marketing Executive, Battery World
The Small Business and Entrepreneur's most highly trusted web design company
99% Client Retention Rate