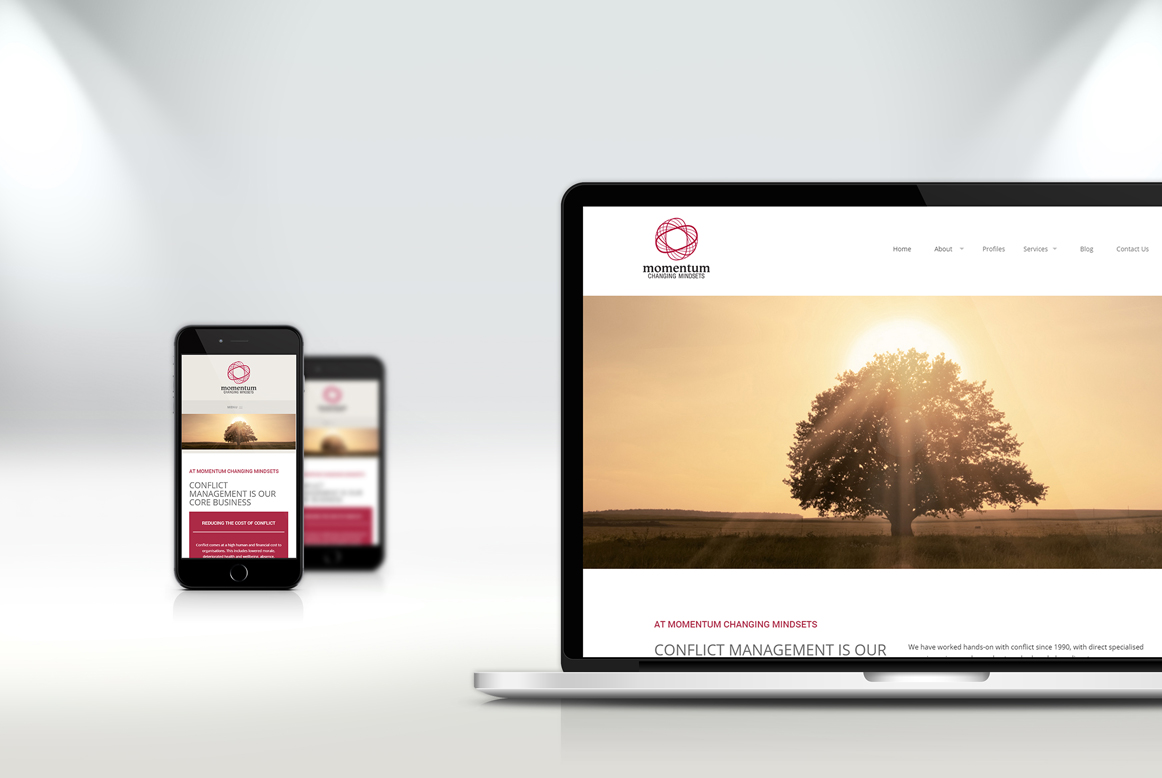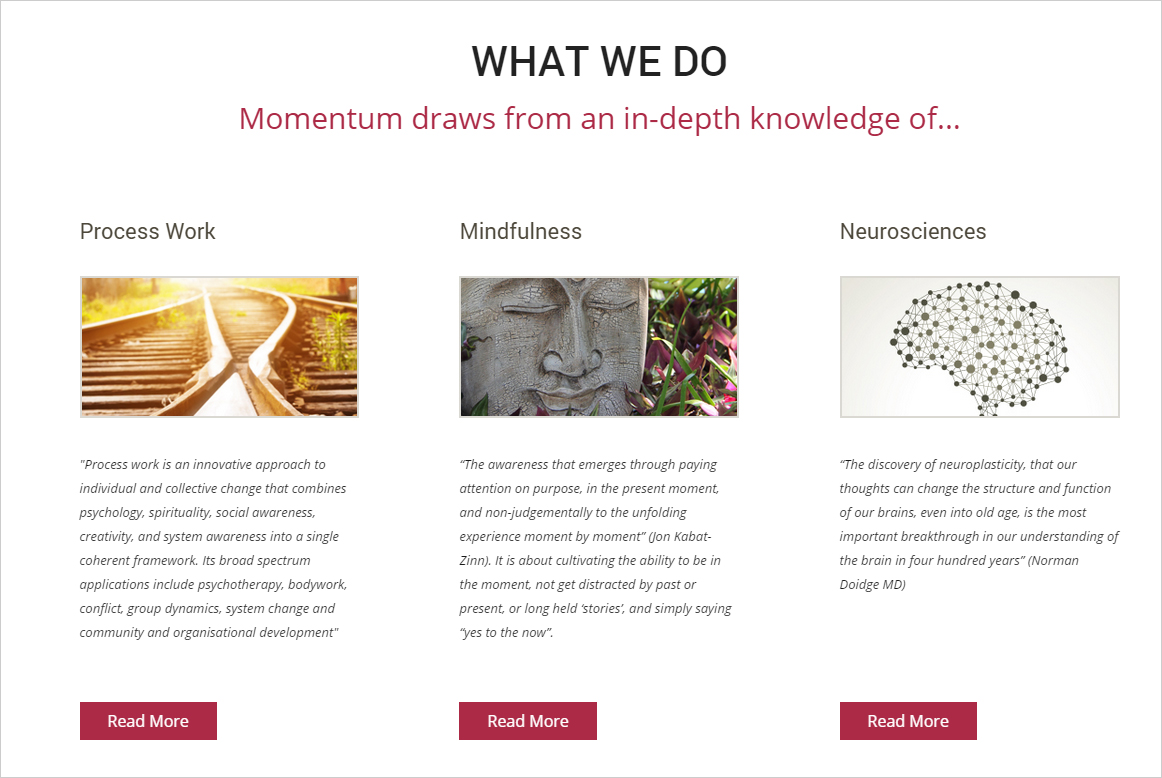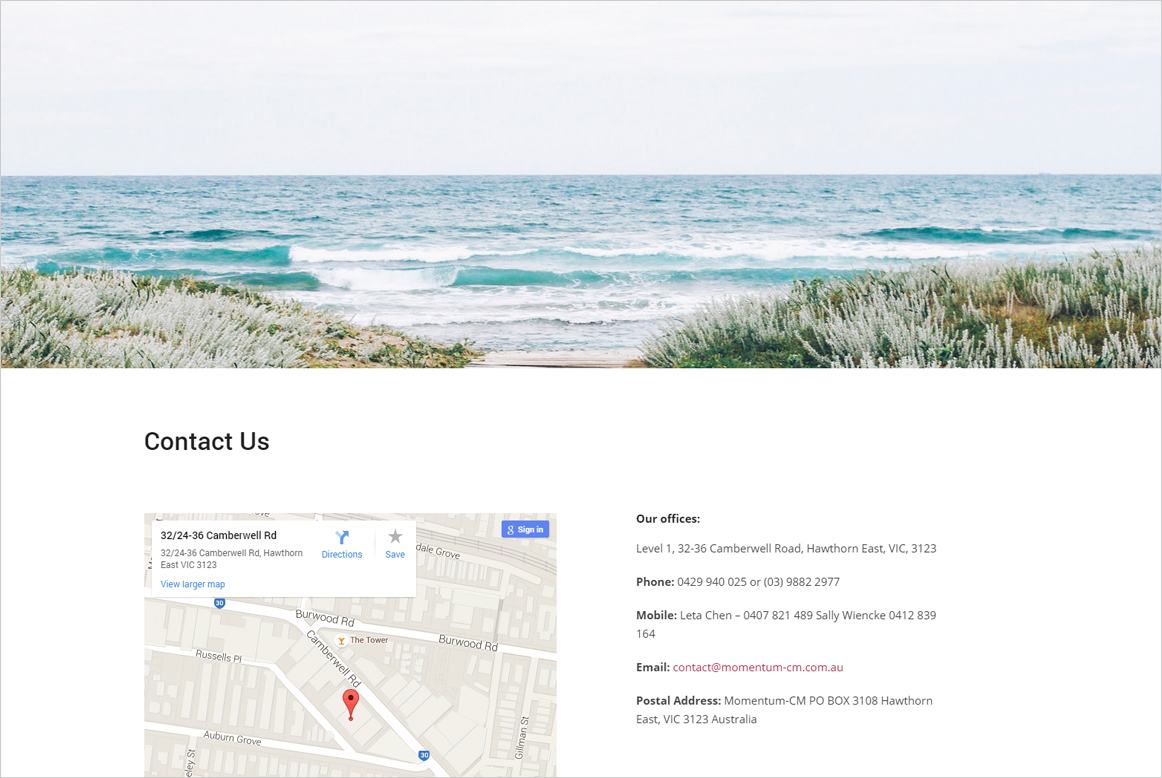 Momentum-CM Website Design and Development
PROBLEM:
Momentum are a small coaching practice of 3 people specialising in Alternate Dispute Resolution (ADR) and engage in various interventions to resolve conflict situations and dealing with conflict management. Momentum wanted a complete website redesign that had a personal, warm and understanding feel to it that allowed their visitors to connect with them on a deeper level.
SOLUTION:
After a consultation process with Momentum, we designed a website using colours that evoke a warm, friendly feel. We tied the colours in with visual graphics that evoked a calm, relaxing feel. The website was built on top of the WordPress platform to allow Momentum to modify their own website.