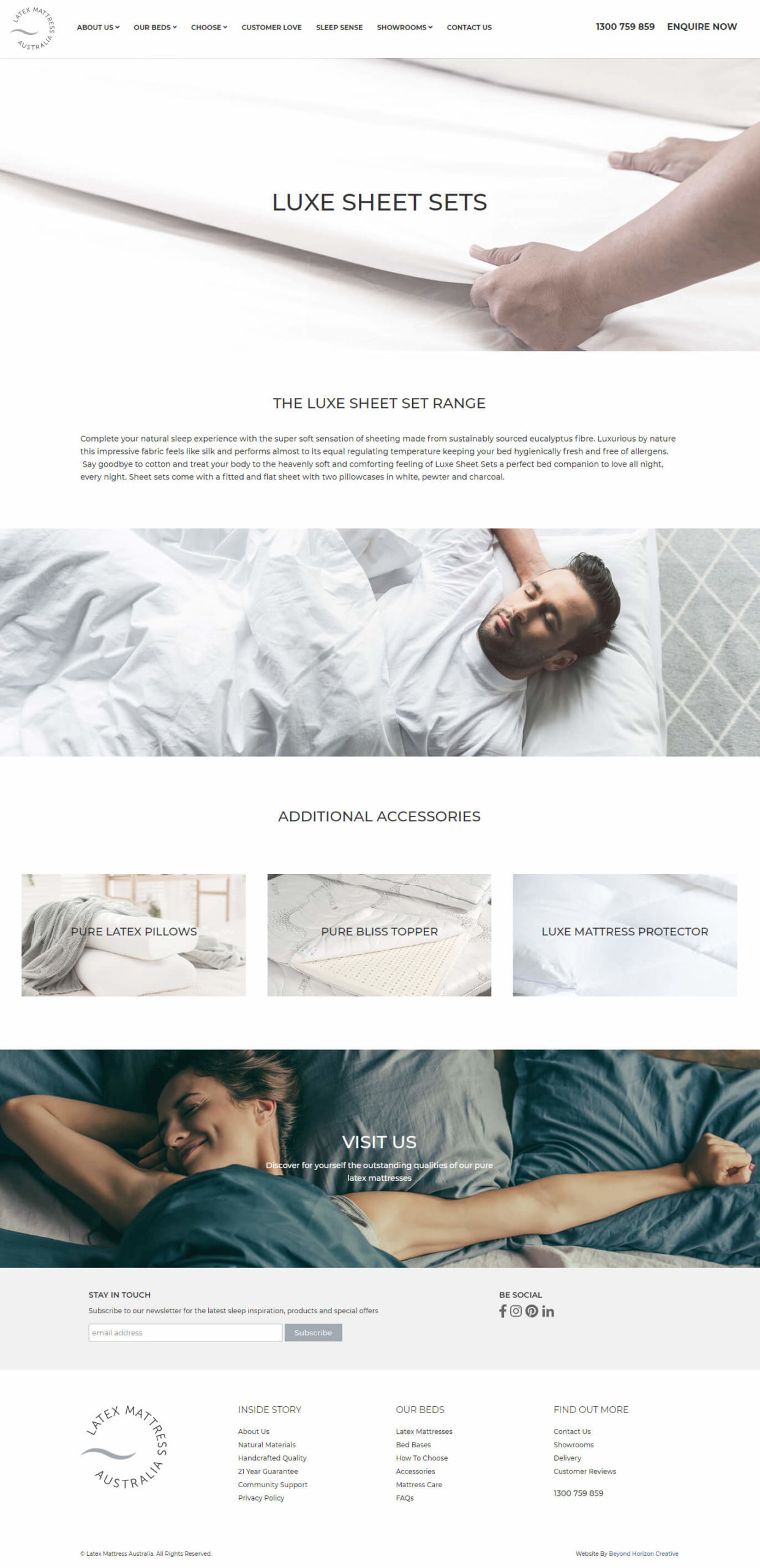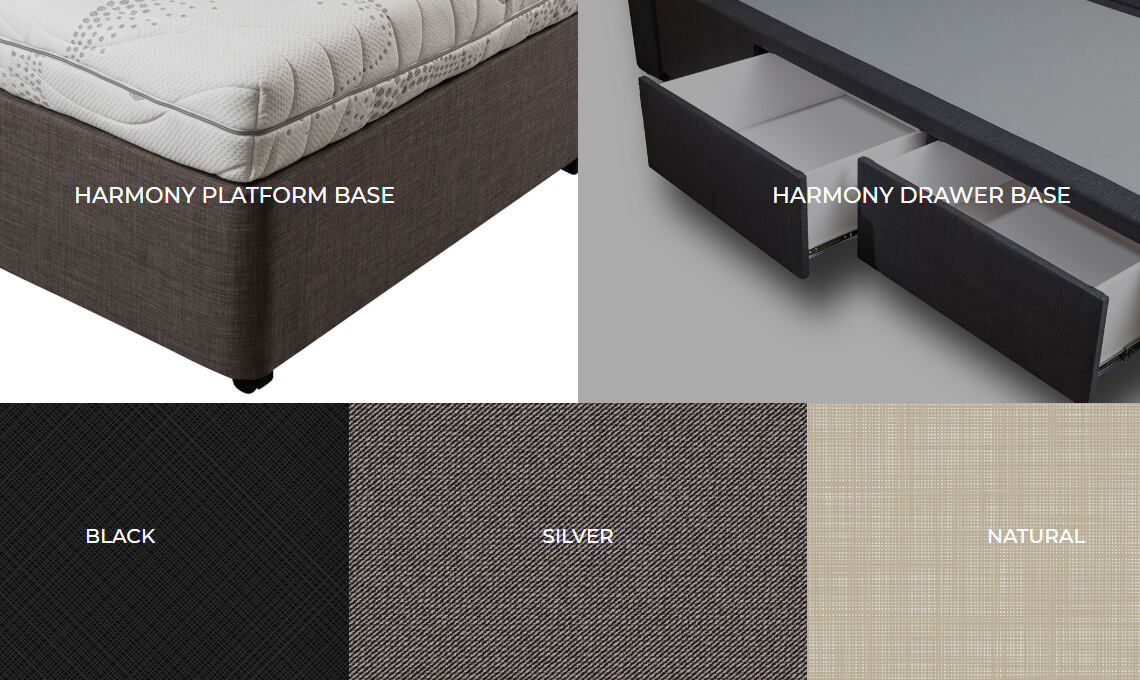 Latex Mattress Australia Website Redesign
PROBLEM:
Latex Mattress Australia approached us to update their existing website to match their new branding and the new direction they were heading marketing-wise.
SOLUTION:
After initial consultation with the company's marketing manager to understand more about the business and the direction they were heading in, we conducted a market analysis to determine what other companies in their space were doing. Latex Mattress Australia wanted a more lifestyle approach to their design rather than direct selling of their products and this was the approach taken with the website. The new website design combines lifestyle imagery with a minimalist style that lets the products standout and sell themselves. The images were graded to fit into the design. The website was built on WordPress so the client could edit their own website.