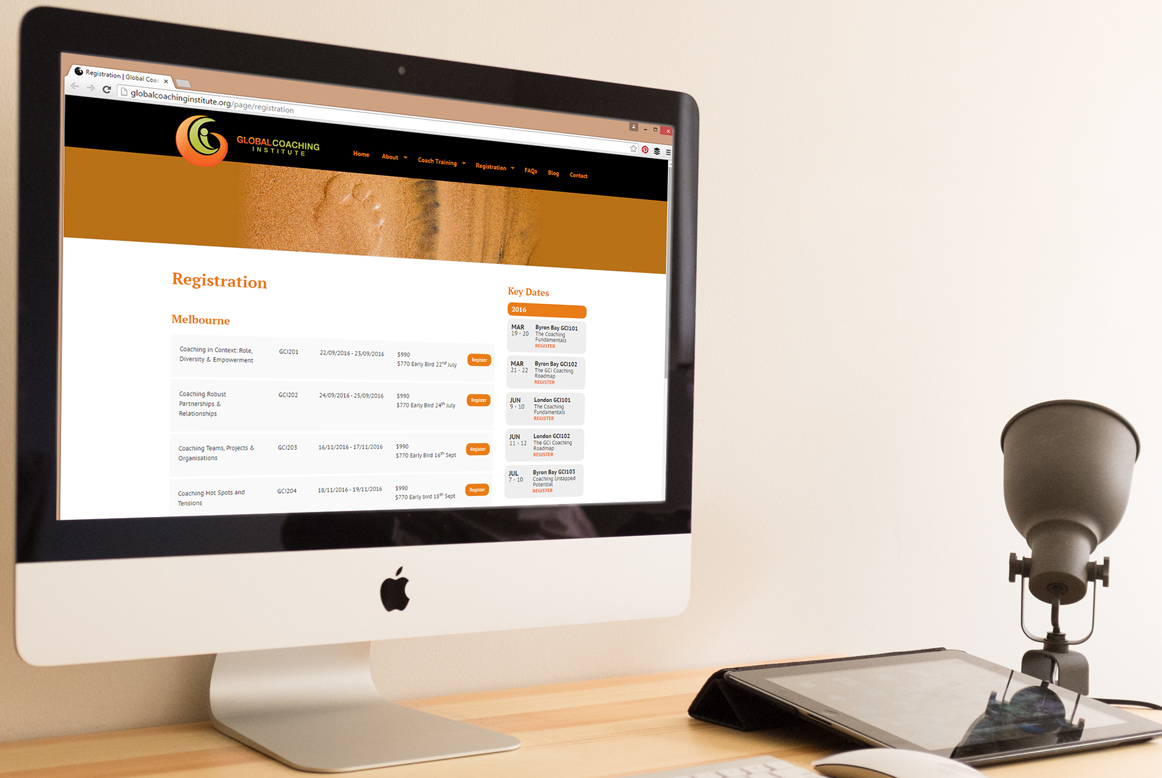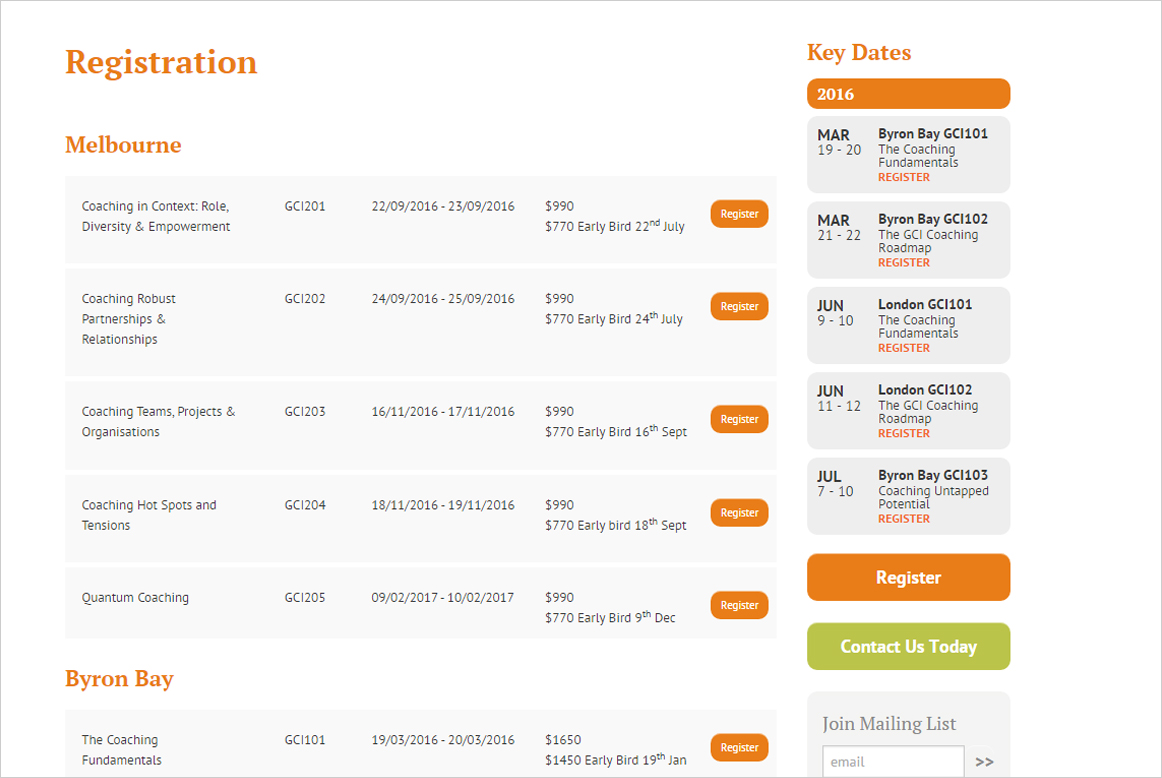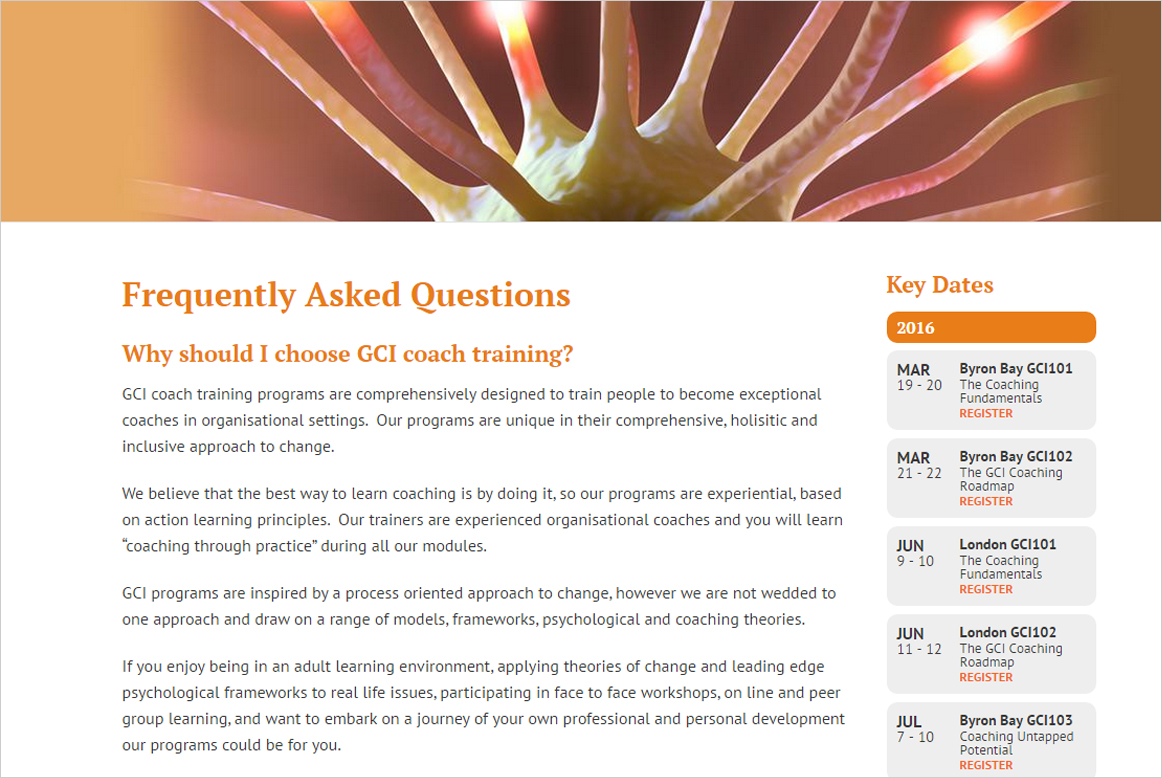 Global Coaching Institute Website Design & Development
PROBLEM:
Global Coaching Institute provides unique advanced coach training programs for people who want to develop and deepen their awareness and coaching skills. Rho & Vicki from Global Coaching Institute needed a professional website to launch their unique coaching training programs.
SOLUTION:
Prior to building a website for Global Coaching Institute, we were responsible for developing the branding for the company. When they came to us, this had not been done. We then proceeded to design and develop a website utilizing the Drupal Content Management Platform that employed the branding. The website has its own self registration system complete with ability to message all participants, works on all devices and features a full width header that doubles as a slider.