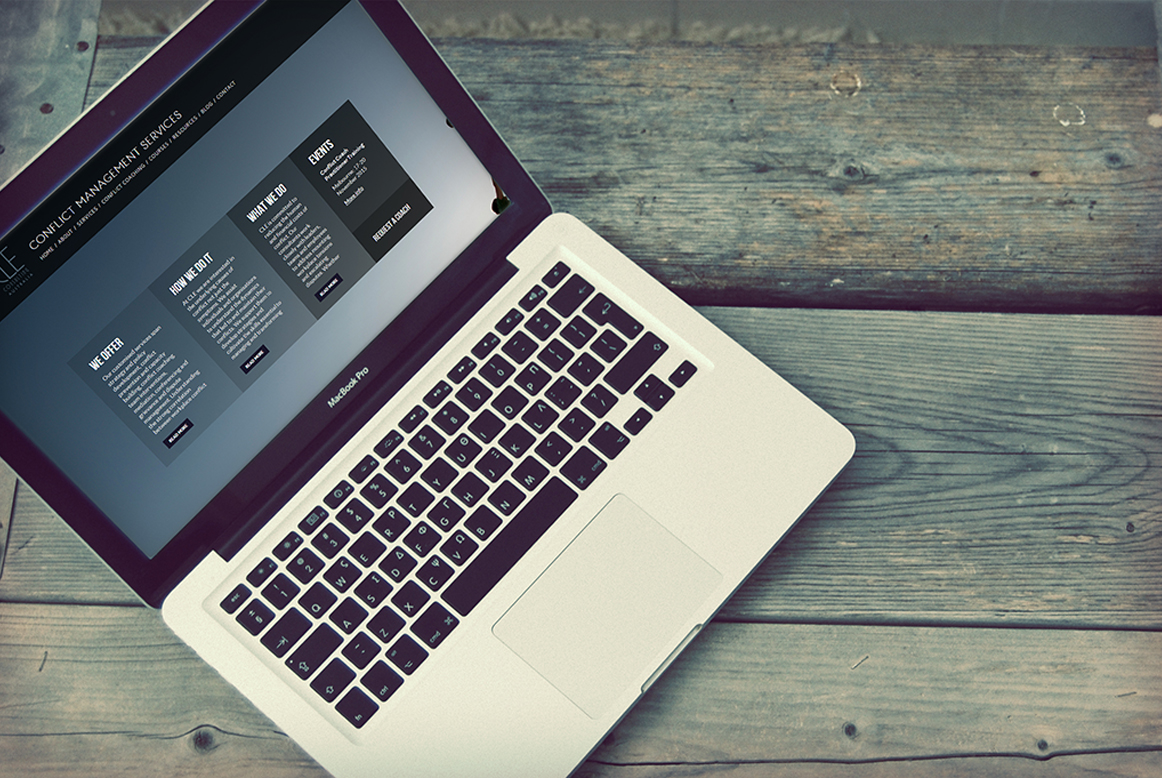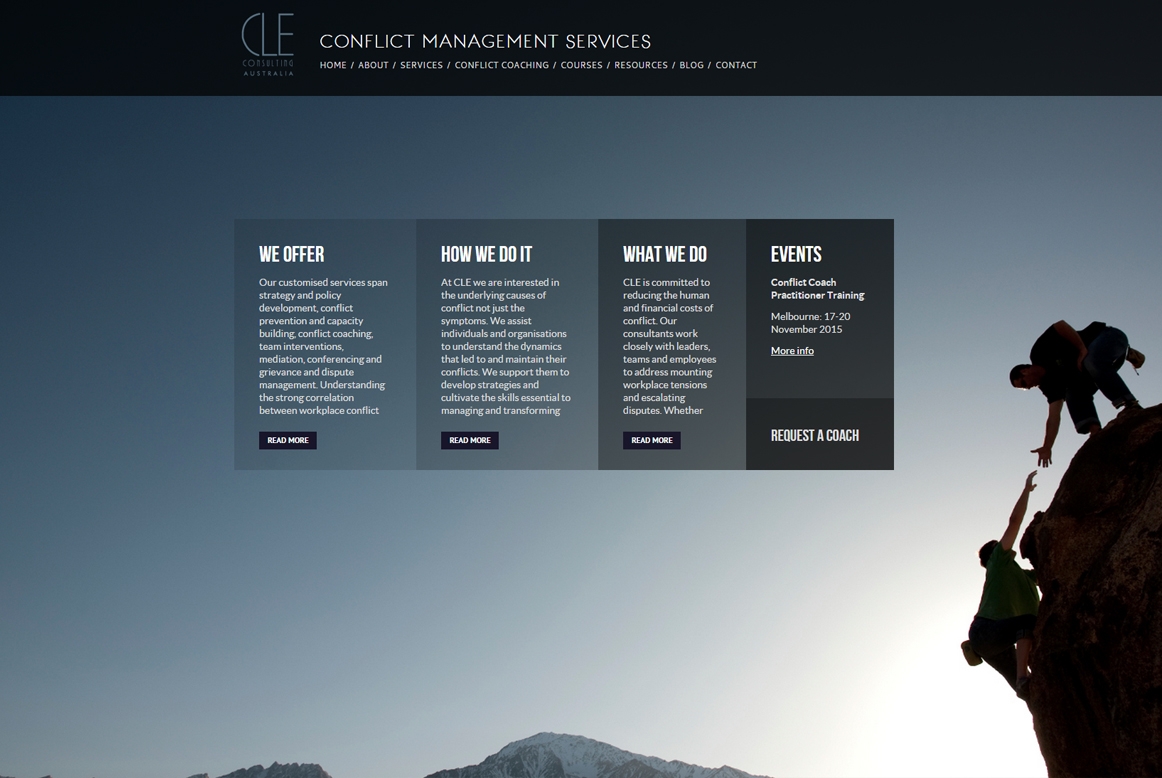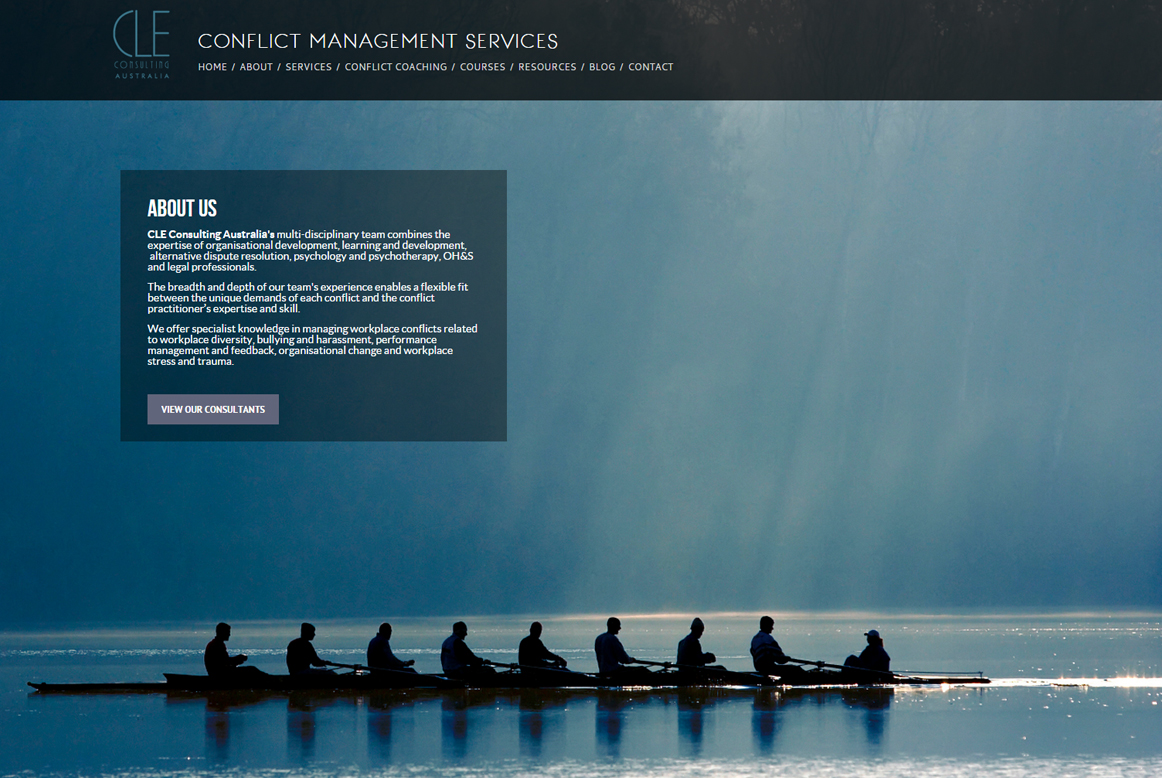 Conflict Coaching Website
PROBLEM:
We were approached by CLE Consulting to redesign their conflict coaching website. CLE consulting wanted a more modern, simple and emotive design that embodied their services.
SOLUTION:
After close consulting with CLE, we designed a more visual website that made a lot of use of visual imagery to portray emotions and evoke emotional responses. We used a fair bit of symbolism to tie into some of the unique programs that CLE Consulting offered. To enable CLE to update the website themselves, we built the website on the Drupal Content Management system.