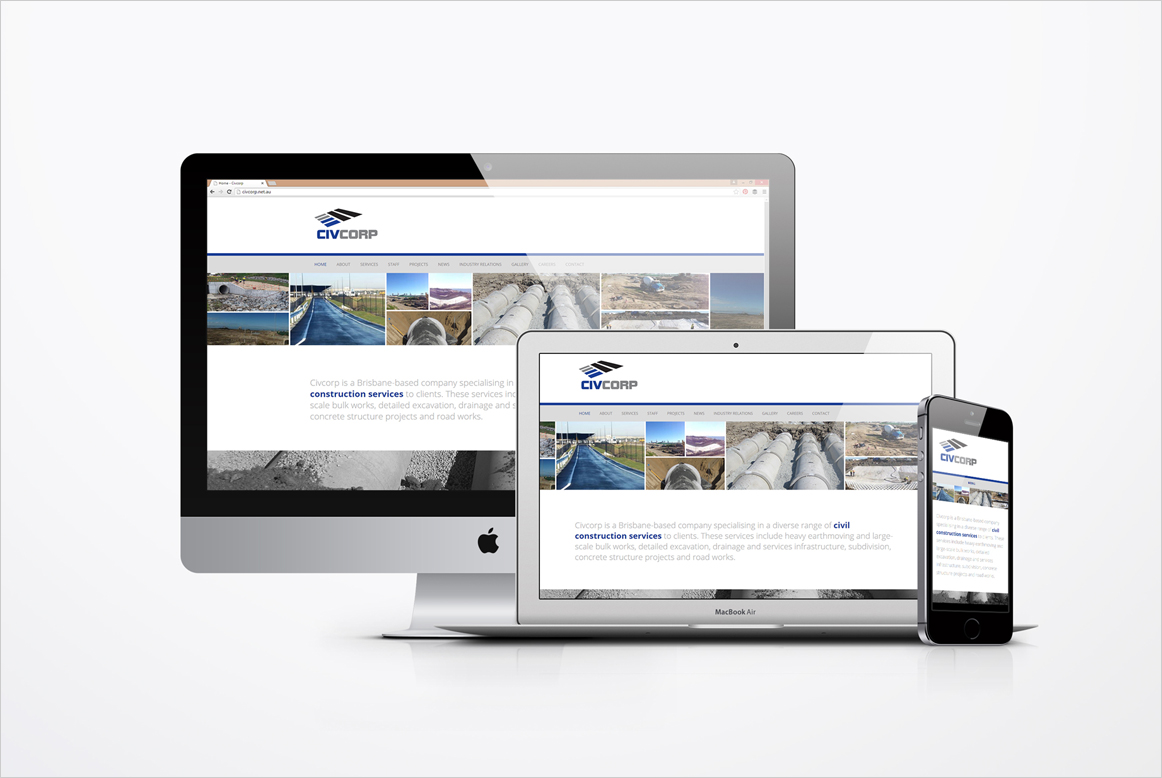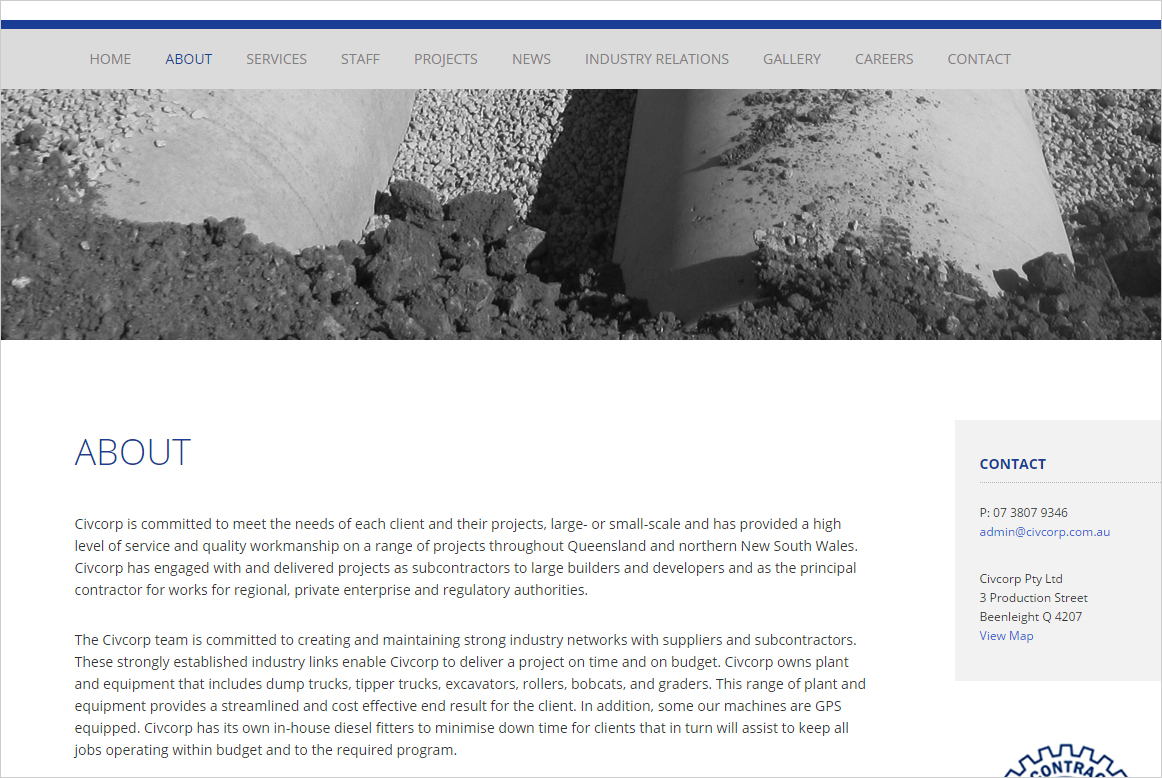 Civcorp Website Design and Development
PROBLEM:
CIVCORP approached us wanting a new website that wasn't like the rest of the companies in their space after their existing website was taken hostage.
SOLUTION:
After initial consultation to understand CIVCORP's business and future direction, we researched other players in their market. We helped the client change their domain over to a new domain then designed and developed a website that showcased the clients work in a bold, visual way. We used a modern design aesthetic with touches of minimalism and bright blue branding to make the website standout from everyone else in the market. The website was built on the WordPress platform to enable the client to be able to edit their own website.