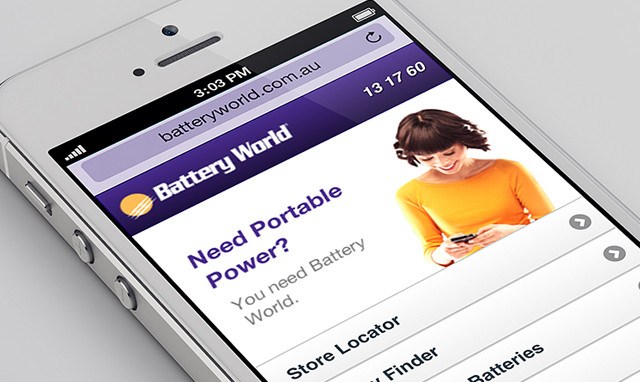 Battery World Mobile Website
PROBLEM:
In an age where practically everything is electronic and portable, the need for batteries has never been so high. For a company such as Battery World this means responding to consumer needs and the latest technology. The time came for Battery World to open the doors to an entire new market of consumers – the mobile market. Battery World approached us to develop a mobile experience to help them tap into this new market.
SOLUTION:
We conducted several meetings with the marketing team, lead coordinators and other company stakeholders to determine the objectives and direction to take the mobile experience for Battery World customers in. We then spent a lot of time workshopping the user experience with Battery World. Once approved, we then design and developed the mobile website. To view, grab your smartphone and tap the button below!